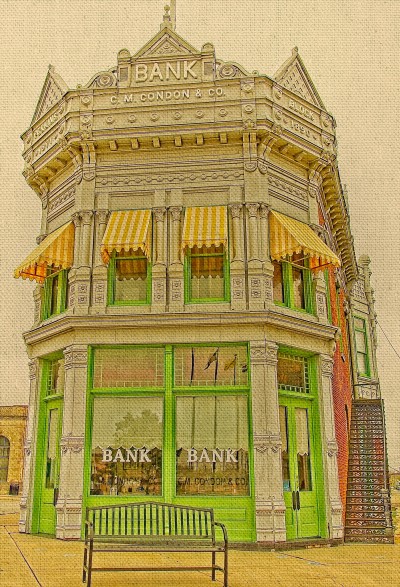 Click Image to View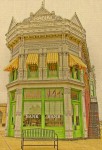 Condon Bank
OUT OF STOCK
Coffeyville Kansas
Coffeyville Kansas was once a bustling Cowtown and the site of the infamous bank robbery by the Dalton Gang in 1892. On October 5, at 20 minutes after 9 in the morning, three members of the gang entered the Condon Bank and demanded money from the safe. A quick-thinking teller told them the safe was on a time lock and could not be opened until 9:30. The delay allowed the townspeople time to arm themselves. They subsequently killed the gang members as they tried to make their escape.
The bank today looks markedly as it did in 1892, only missing the covered area across the front of the building. The picture was taken on a cold, windy, and cloudless day, allowing the colors of the bank to stand out in sharp relief.
Canvas Print
1 ½ bordered wrap
Sawtooth hanger/bumpers with paper backing
Other sizes available
Please allow up to 6 weeks to ship
Signed by the artist on the inside corner.
On Sale

$570.00

was $570.00
$570.00
We also suggest